This is the daily schedule for in person school starting on Wednesday, January 27th.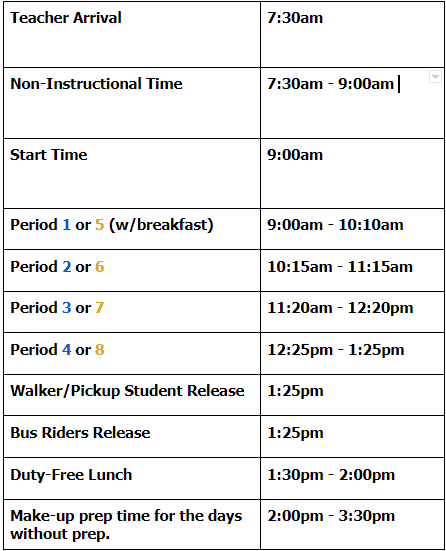 So this happened today. LHS students in conjunction with Barreto Manufacturing designed and created this magnificent tiger.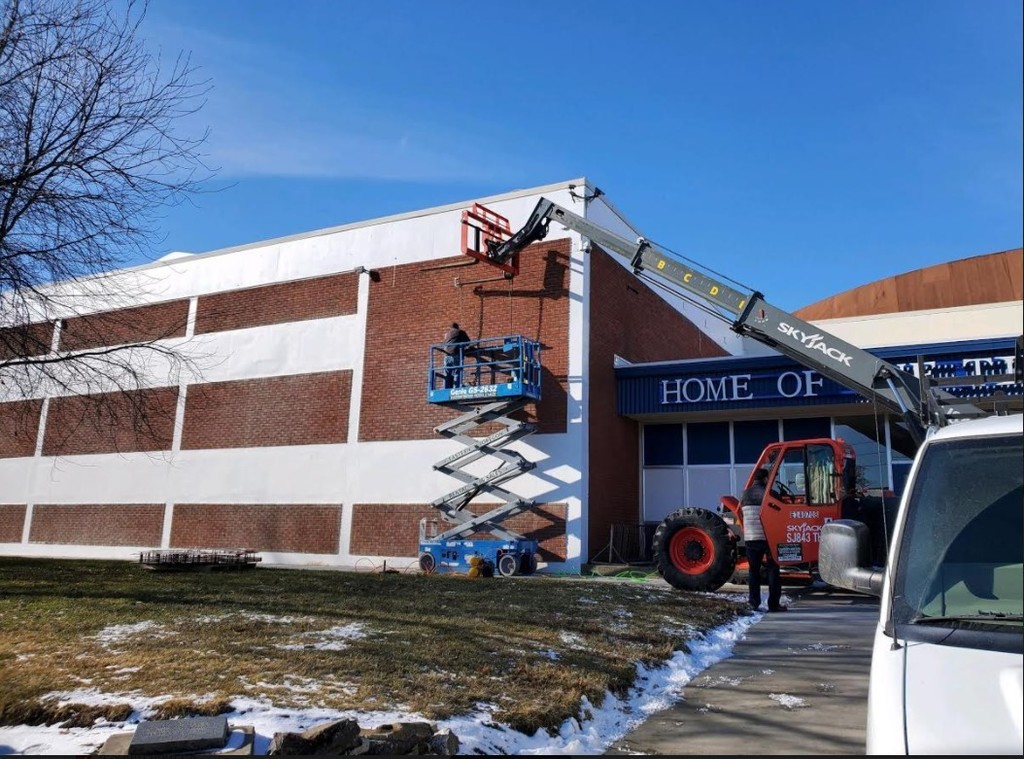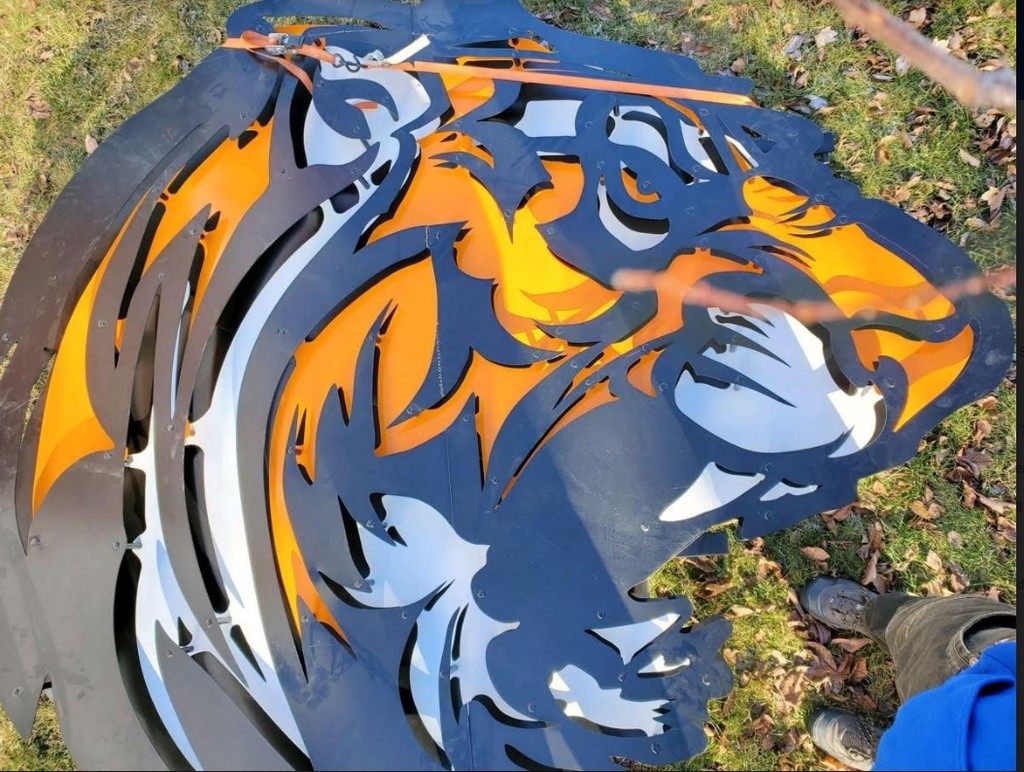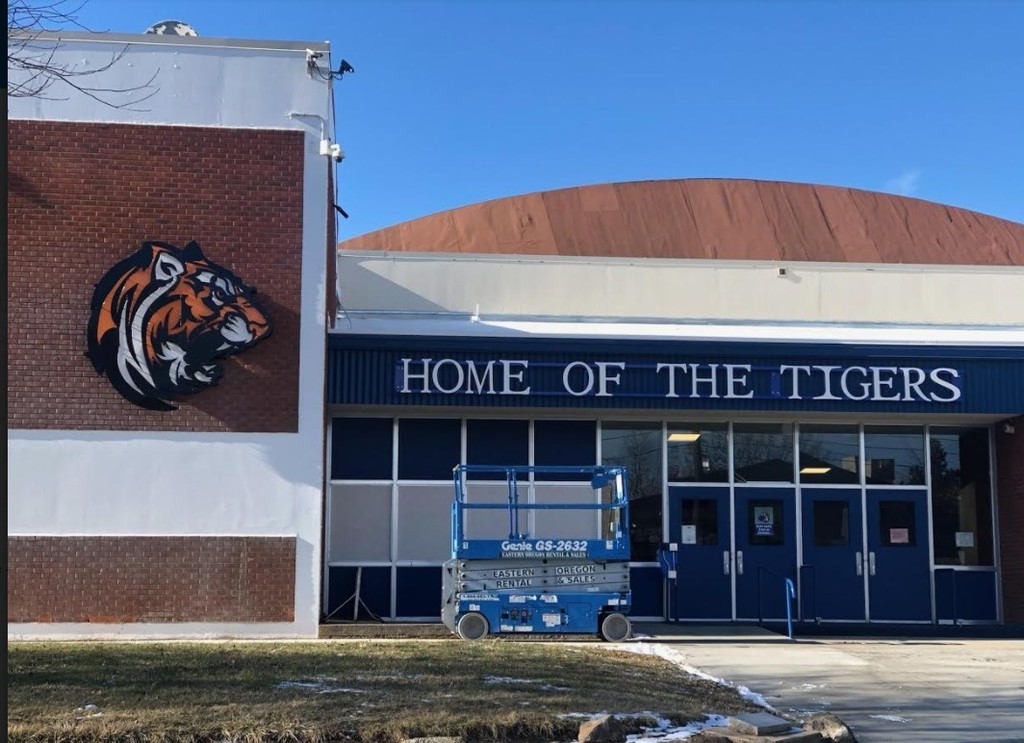 We are so excited to have you back in school. Look for the Tiger Ambassadors wearing these blue shirts. They are here to help you so don't be afraid to ask them.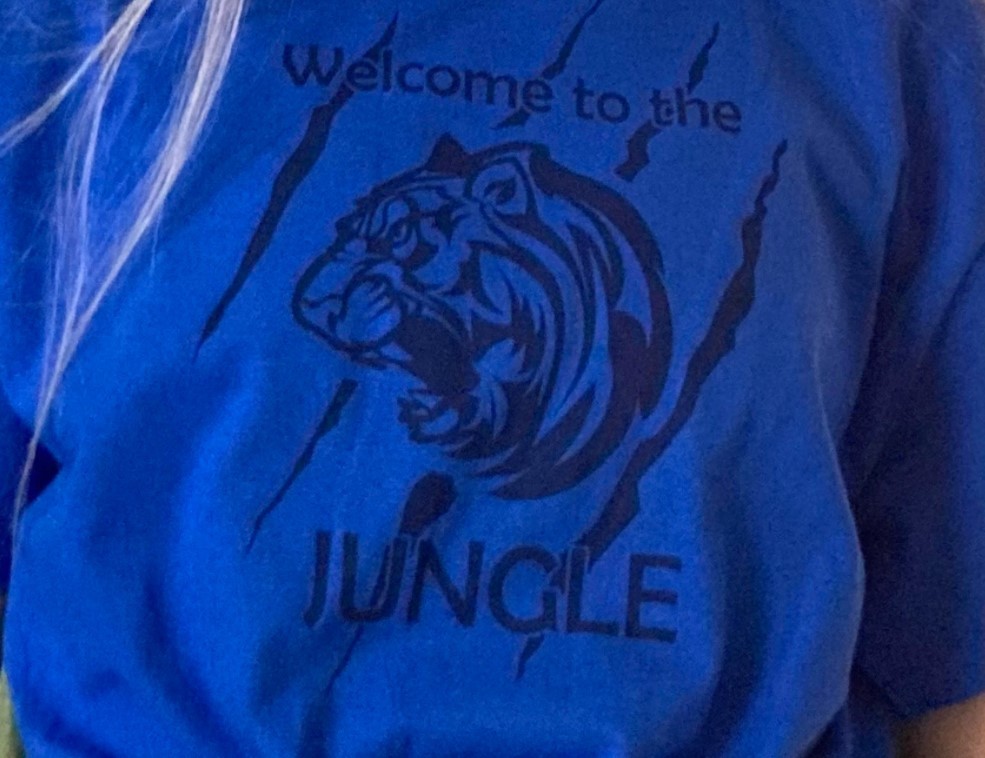 LGSD Virtual Town Hall Tonight at 6:00 pm Join via LGSD.TV or La Grande School District Facebook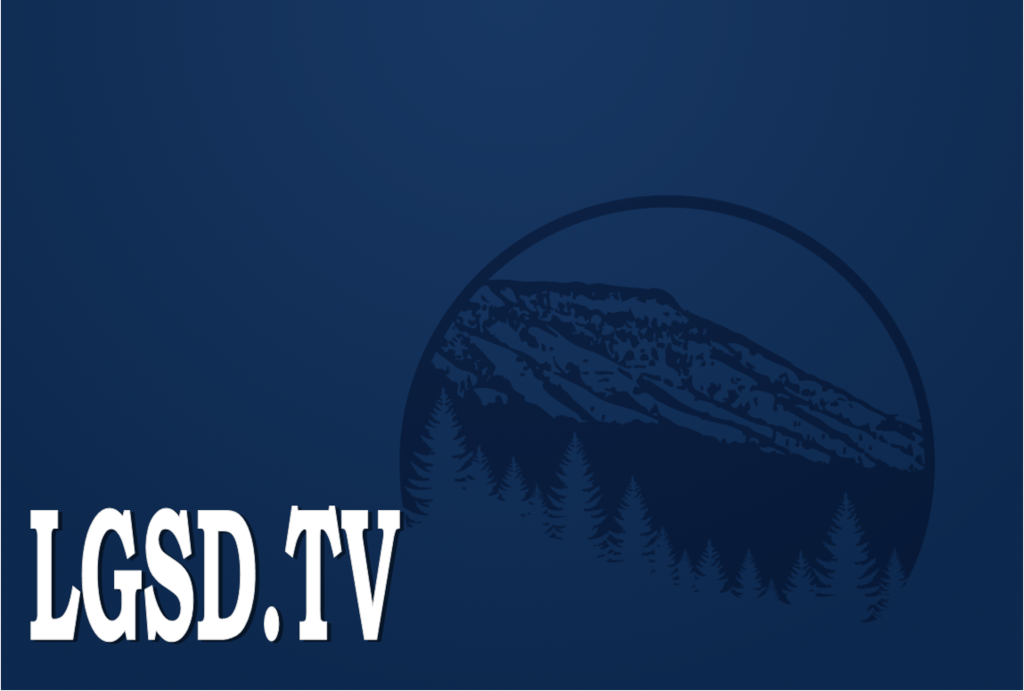 All high school grades will be coming back on an A/B schedule. Students whose last names start with letters A through K will begin classes on Wednesday, Jan 27 at 9am and attend in person every other day following. Students with last names L through Z will show up on Thursday, Jan 28 at 9am and attend every other day following. Please see the A/B rotation schedule linked below for specific dates. Please do not send your student to school before 8:50am, when our doors will open, and if they are not feeling well, keep them home. After their first day of in person learning, students will be provided work to complete on the alternate day when they remain at home during school hours. Students will be given the option to grab a breakfast when they arrive to eat in the first ten minutes of their first period class. A grab and go lunch will also be offered to students upon release at 1:25pm. Students may opt to take the lunch home, or if they ride the bus, they will be given time to eat lunch at school. These meals are free. Students need to bring school materials in a backpack, Chromebook, charger, pencils or pens, and paper to school. Again, we are excited to see high school students, many for the first time in person, next Wednesday (A Cohort) and Thursday (B Cohort)! Please review more information on our website, and we look forward to seeing the kids soon! Copy of A/B Schedule for January and February
https://lhs.lagrandesd.org/o/lghs/page/in-person-learning-2021

Tonight! Connect via La Grande School District's Facebook page or via LGSD.tv.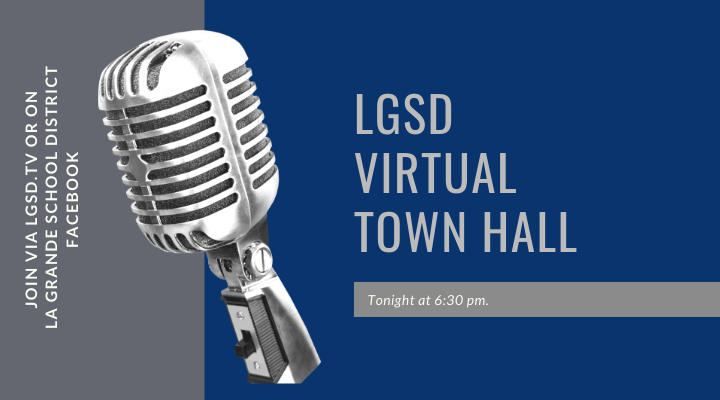 It is now easier than ever to register for Athletics at LHS. Follow the instructions below.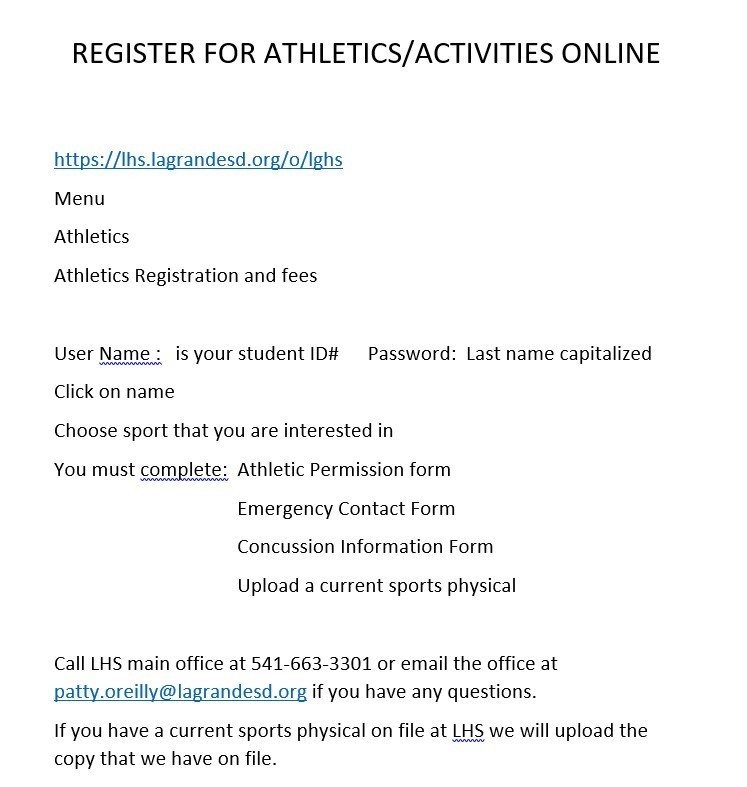 Herff Jones Senior Swag has arrived. Please come to the main office and pick up your order. The office is open from 7 am - 3 pm every day.

Please check out the following video for important information regarding your child's transportation options to and from school.
https://youtu.be/-2INljJ8AAw
Mid Colombia Bus Co.: 541-963-6119

Conscious Discipline for Parenting Teens. Classes start Wednesday, January 27th.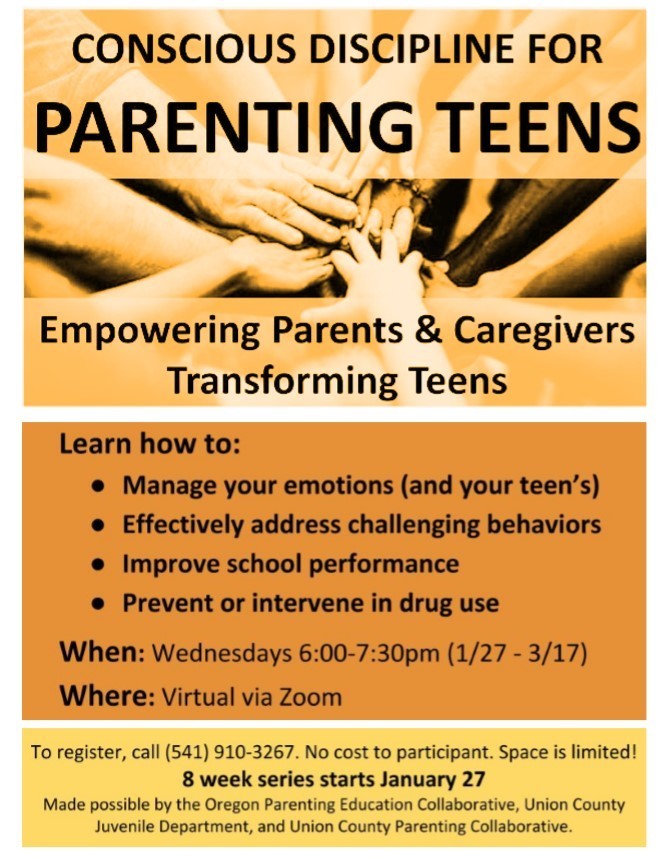 GSA will meet this Wednesday at noon. Email Mrs. Rohan at
chelsee.rohan@lagrandesd.org
for the link. Once we are back to school in person the time will change.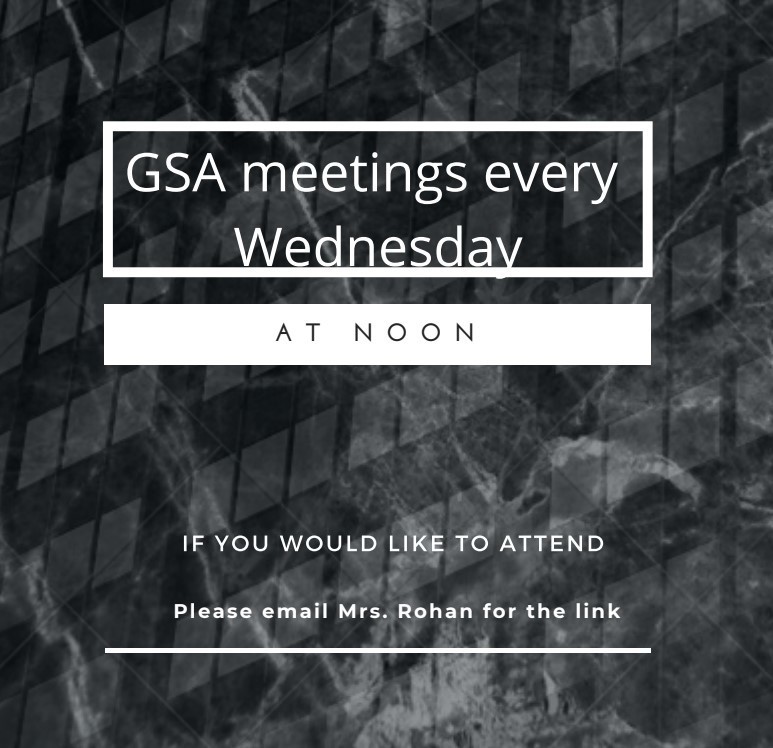 The yearbook is looking for some pictures of your winter activities.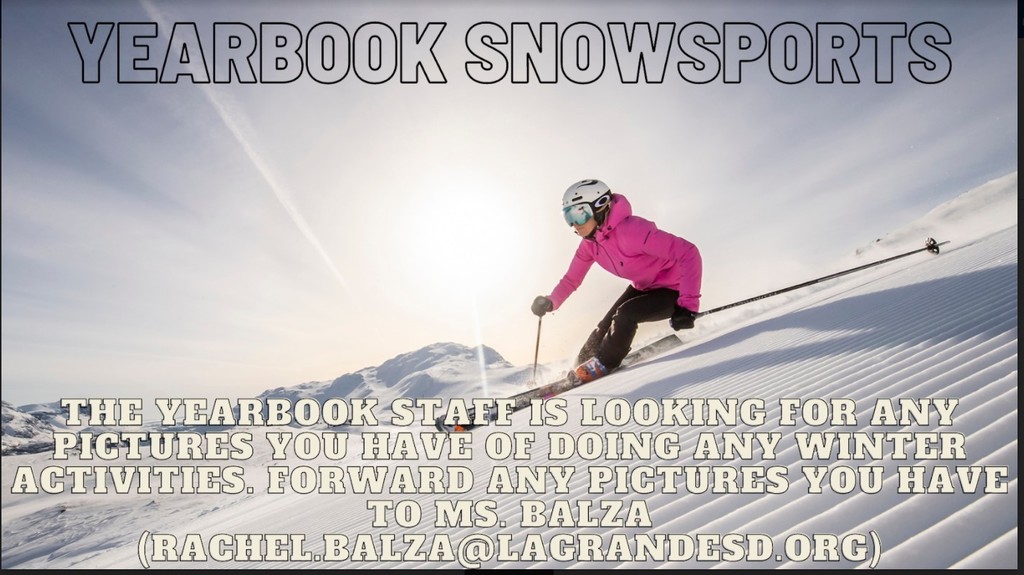 Please join us for our virtual town hall via LGSD.tv or our La Grande School District Facebook page. Questions may be submitted to
reopening@lagrandesd.org
by the morning of January 21. We will look for common themes in questions and answer those at the town hall.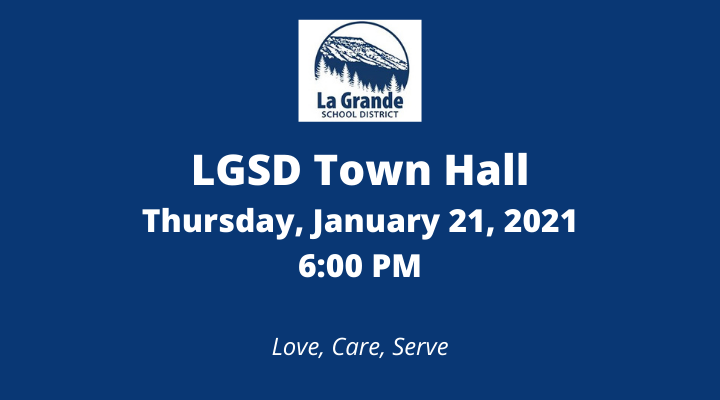 Please review the materials sent to all La Grande High School families in the mail this week when it arrives at your home. There are several important things to know before we begin in-person instruction on January 27th. Also, there are many good resources on the La Grande High School website. You can find these by looking under the For Parents link on the menu and clicking on In-person Learning 2021 or following this link:
https://lagrandesd.sites.thrillshare.com/o/lghs/page/in-person-learning-2021
. Thank you for all your support as we gear up and make final preparations for a return of all students to face-to-face instruction and learning. Stay safe! Stay in school.


La Grande High School families, please tune in tonight to lgsd.tv for our virtual town hall tonight. We will provide parents and families with important information regarding our return to in-person learning for all high school students on January 27. You can also find a link to this event on the LHS Facebook page at
https://www.facebook.com/La-Grande-High-School-AthleticsActivities-Page-387632451729769/
Please join us for the latest information on daily and weekly schedules, anticipated calendar for the remainder of the school year, and all the safety protocols in place for our students and staff to remain as safe as possible in our return to campus.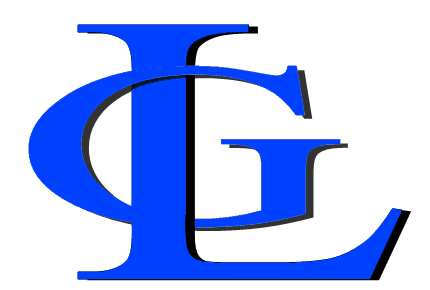 New practice times for Boys soccer: 1/13 & 14 - Annex 4-5:30pm 1/18 & 19 - Annex 5-7pm 1/20 & 21 - Annex 4-5:30pm wash your hands Sidronio Rangel Head Boys ⚽️ Coach 541.663.3355

IMPORTANT: Good afternoon LHS Tigers! The end of the semester is right around the corner which means final grades will be mailed out. Please check your ParentVue or call the school to ensure your mailing address and other contact information is correct to ensure you receive your student's final grades.