Today is the last day to return library books if you want to get entered into the $30 Amazon gift card give away. Return books by 3 pm today.

It's not too late. Some last minute Christmas deals.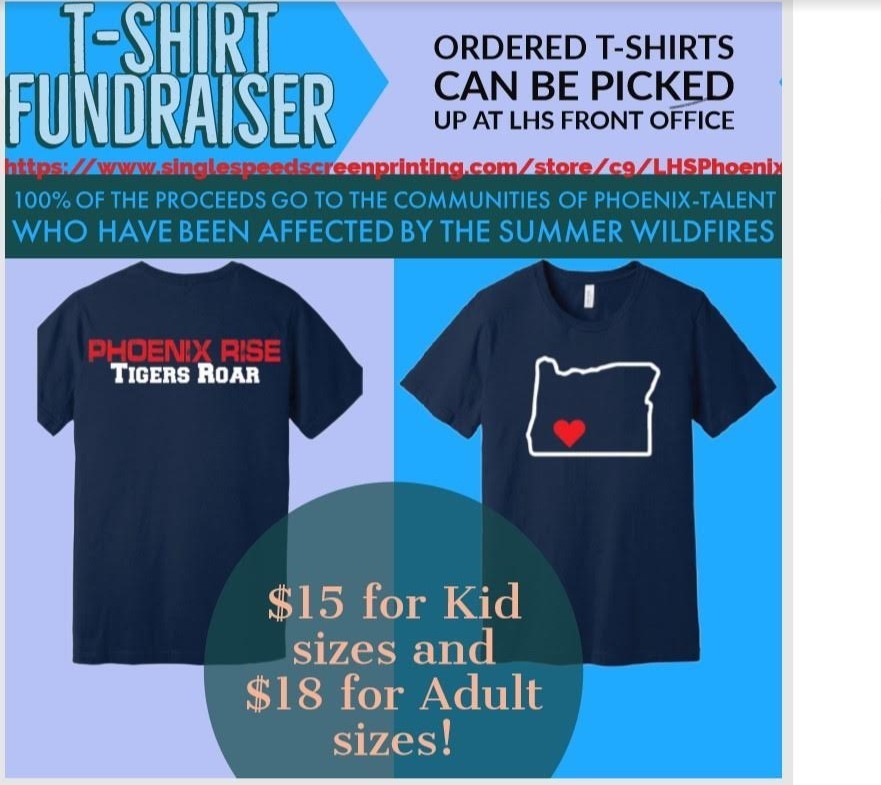 La Grande School District keeps you informed as inclement weather heads our way.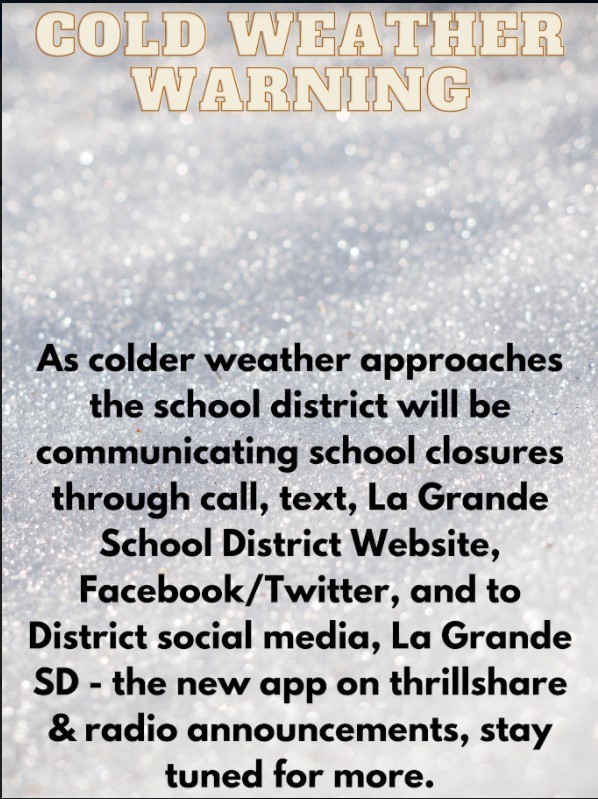 Next week at La Grande High School. You don't want to miss the fun.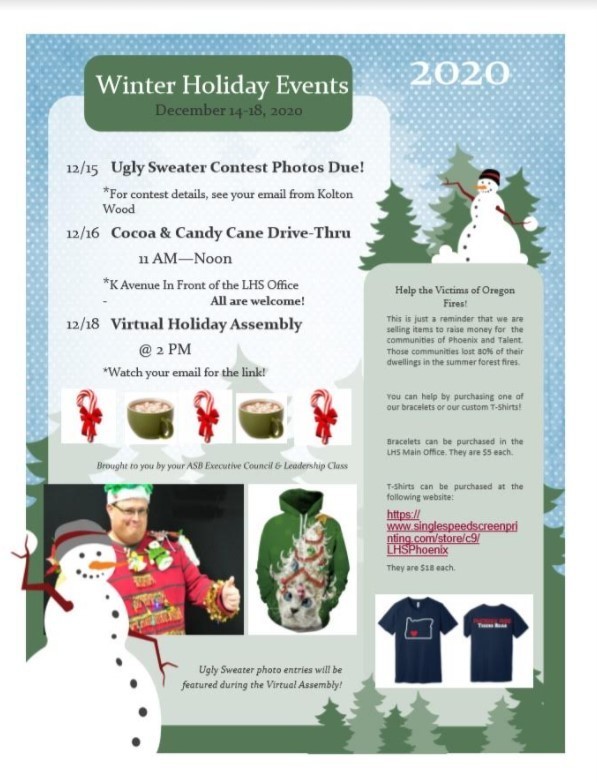 Fall Yearbook Submissions For our yearbook this year we are hoping that students will submit what they are doing this year in school. Some examples of this could be making salsa for Spanish class, doing online school with friends, your at home workouts for PE, and anything you've done this school year. The name, username and photo associated with your Google account will be recorded when you upload files and submit this form
https://forms.gle/b3eVktytFXJvwdvX6

Don't forget to return library books by December 15th. If you return books, your name will get entered into a drawing for a $30 Amazon gift card. Drop off is easy. Enter at the K Street entrance and put your books in the box.

There will be a virtual FFA meeting on Wednesday, December 16 from 10:00 am - 11:00 am.

ACT testing will take place on Saturday, December 12th. Doors open at 7:30 and close at 8:00 AM. Students need their registration ticket, ID, calculator and a snack.

Just a reminder that the FBLA club will be having a meeting tomorrow, December 9th, at 8:30am using the link in Google Classroom. If you have not yet been invited to the Google Classroom and are interested in being a part of FBLA, please contact Ms. Prosch at
larissa.prosch@lagrandesd.org
. See you all there!"


LGSD will remain in Comprehensive Distance Learning with restricted Limited In-Person Instruction as we enter into our Winter Break period. Current data for Union County for (11/22/20 - 12/5/2020): Absolute case count: 156 Positivity Rate: 12.9%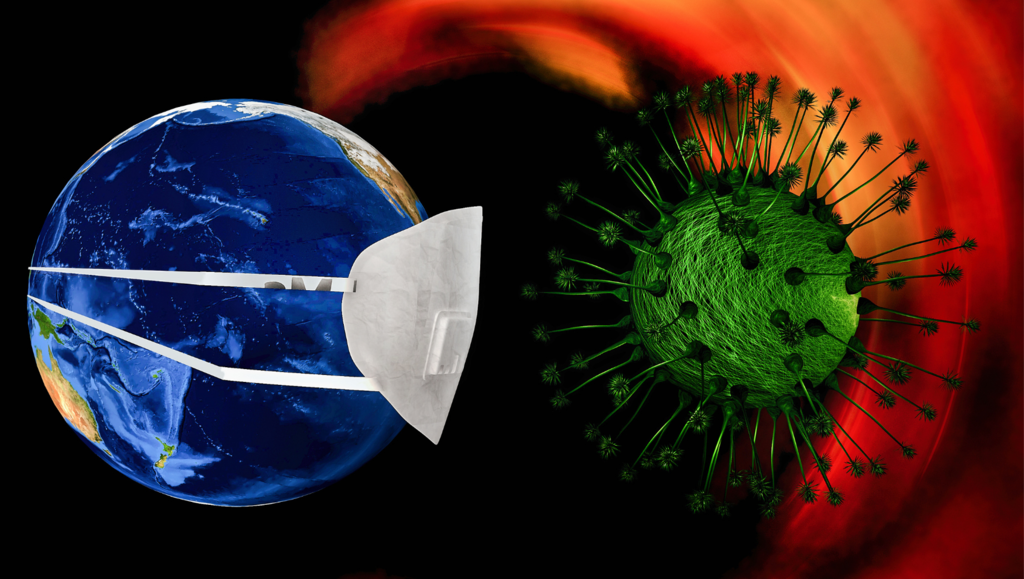 OSAA ADJUSTS 20-21 CALENDAR FOR ALL ACTIVITIES New plan pushes start date to February, swaps seasons around and extends Season 1 opportunities December 7, 2020 – (Wilsonville, OR) The Oregon School Activities Association (OSAA) Executive Board has revised the Association's calendar to start activities in February. The OSAA Executive Board was hopeful that the state's landscape was going to improve when it adopted the current calendar back in August, but that has not proven to be the case as COVID-19 cases continue to rise, county risk level metrics have changed and restrictions on prohibited activities have not been lifted by the Governor's Office and Oregon Health Authority (OHA).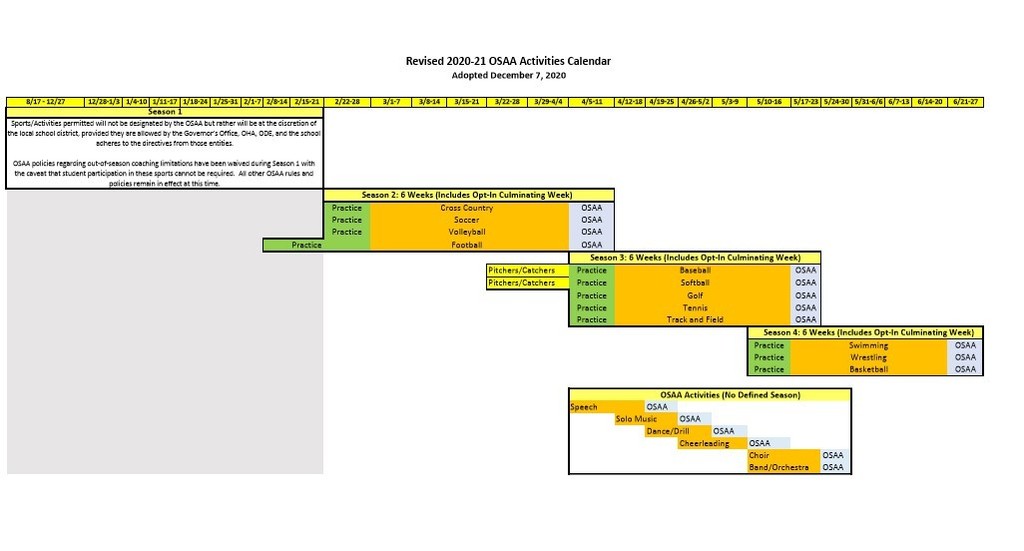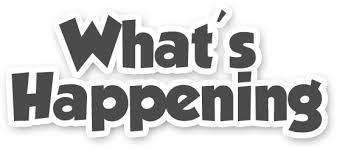 Fellowship of Christian Athletes meets every Monday @ 11:45am. This is a student led bible study, worship, and prayer. ALL students are welcome to attend. Contact
matt.wolcott@lagrandesd.org
for more information and for the google classroom invite.

There is a Creative Writing Club that meets every Thursday. This is a chance to work on creative skills in a fun, low risk, high reward environment Email Ms. Balza at
rachel.balza@lagrandesd.org
if you are interested and so you can be invited to the Google Classroom

The SAT for Saturday, December 5th has been canceled.

COULD YOU USE A $30 AMAZON GIFT CARD? Return your library books. Any student that returns their library books by December 15th will get their name entered into a drawing for a $30 Amazon gift card. The winner will be drawn at the end of the day on December 15th. There will be a plastic tub located at the front door on K Avenue for easy drop off.