Happy Holidays! There is NO SCHOOL from December 17th, 2022, through January 2nd, 2023, for Winter Break. Enjoy your time off. School will resume on Tuesday, January 3rd, 2023.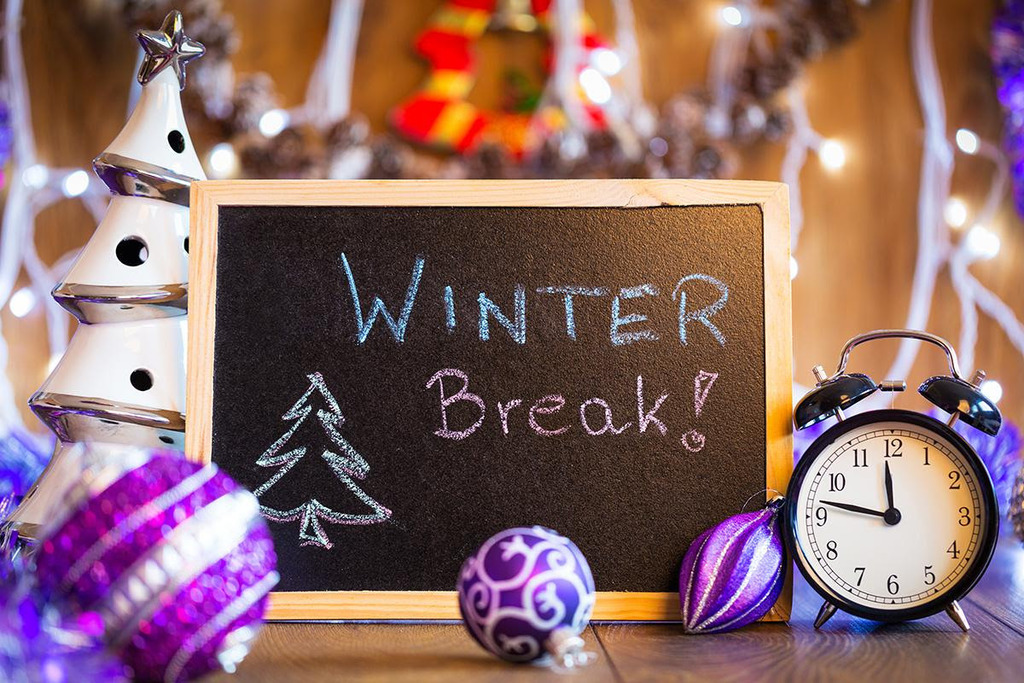 LHS Boys Basketball (JV/Varsity) will be excused at 11:45 and leave at 12pm today for games at Mac Hi. Go Tigers!
Wrestling Fans: This weekend La Grande High School Wrestling teams hosted the Muilenburg Tournament and the Safeway Buckle Classic. Muilenburg: Champions: Colton Livingston, Kai Carson, Tommy Belding Safeway Buckle Classic: 105 Kierstyn Azure (4-3) placed 3rd 125 Delia Gulzow (7-0) placed 1st 155 Kaitlin Brock (6-2) placed 3rd Congratulations to this LHS Wrestlers!

La Grande HS: We have lots of items in the LHS lost and found, and if not claimed, these items will be cleared out and donated over winter break. Please be sure to have your student look through them. Thank you!
SAVE THE DATE: Parents and students, Winter Formal has been scheduled! We will hold Winter Formal on February 11th. Time and place are still TBA. We will share more information as soon as we can.
Come support some amazing Wrestling teams this weekend. Girls Wrestling is taking place at Central Elementary, Safeway Buckle Classic. Boys Wrestling is taking place at LHS, Muilenburg!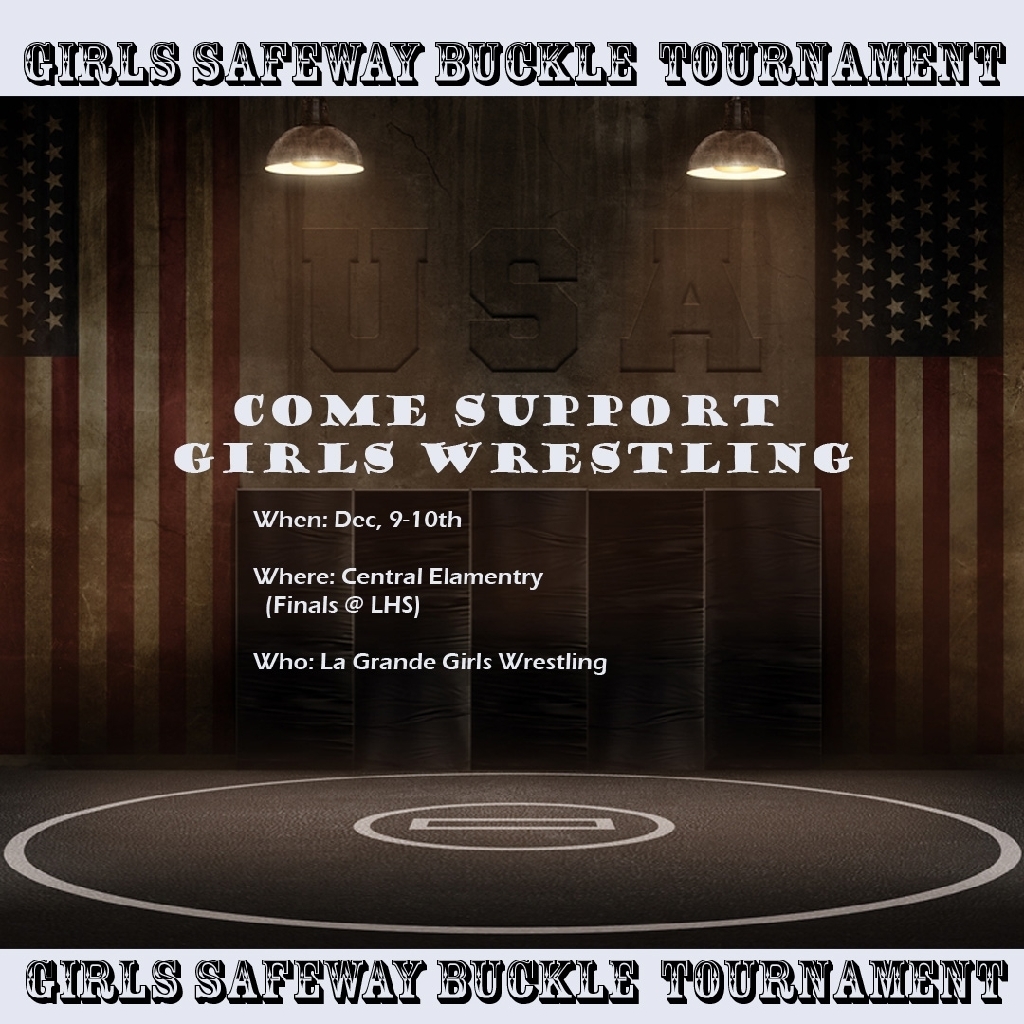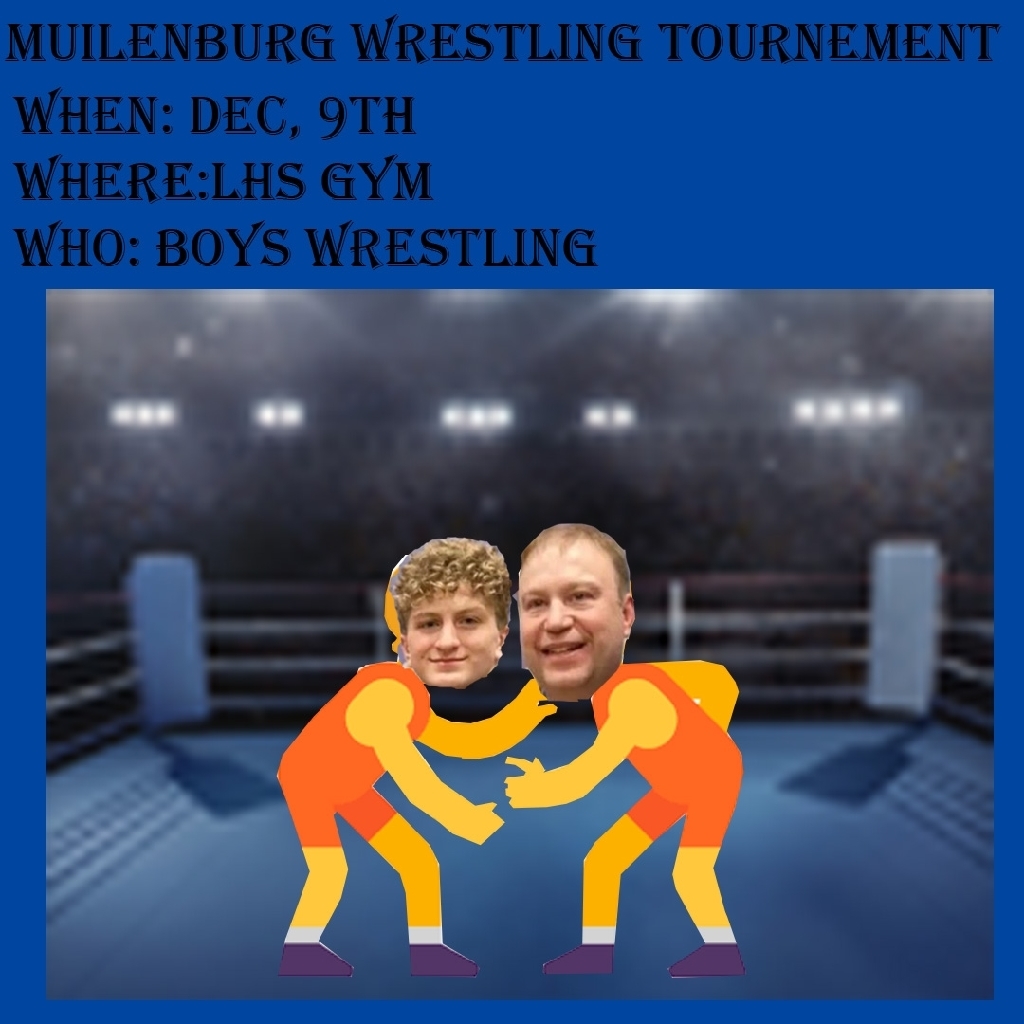 CANCELLED: Boys and Gilrrls Varsity basketball in Baker tonight vs Estacada at 4 and 5:30 p.m. has been CANCELLED. please help share the word as quickly as possible.
CANCELLED: CORRECTION: Varsity girls and boys Basketball games vs Molalla in Baker, Saturday, December 10th, have been cancelled.

Oregon parents and caregivers, WHAT ARE YOU CHILD CARE NEEDS? The Early Learning Division is asking for feedback on your family's experience searching for and using child care. Take the survey and help make a difference! Your input will help the state understand family needs and increase support for child care providers. All parents and caregivers who complete the survey will receive a $20 Amazon gift card! Visit
https://redcap.link/ChildcareSurvey2022-P
to complete the 15-minute survey. Survey closes January 31, 2023. Questions? Contact Denise Ford with ODI at (916) 205-6851.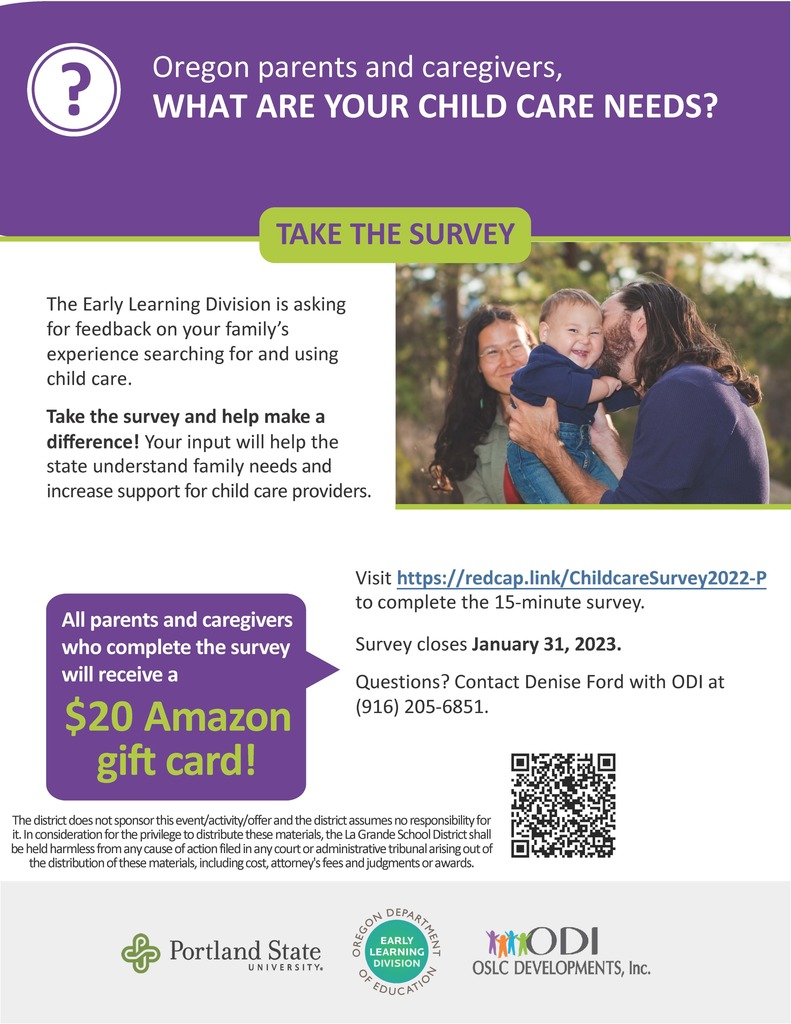 UPDATED: Sports fans, here is the updated Swim and Boys Basketball Schedules. Please help share!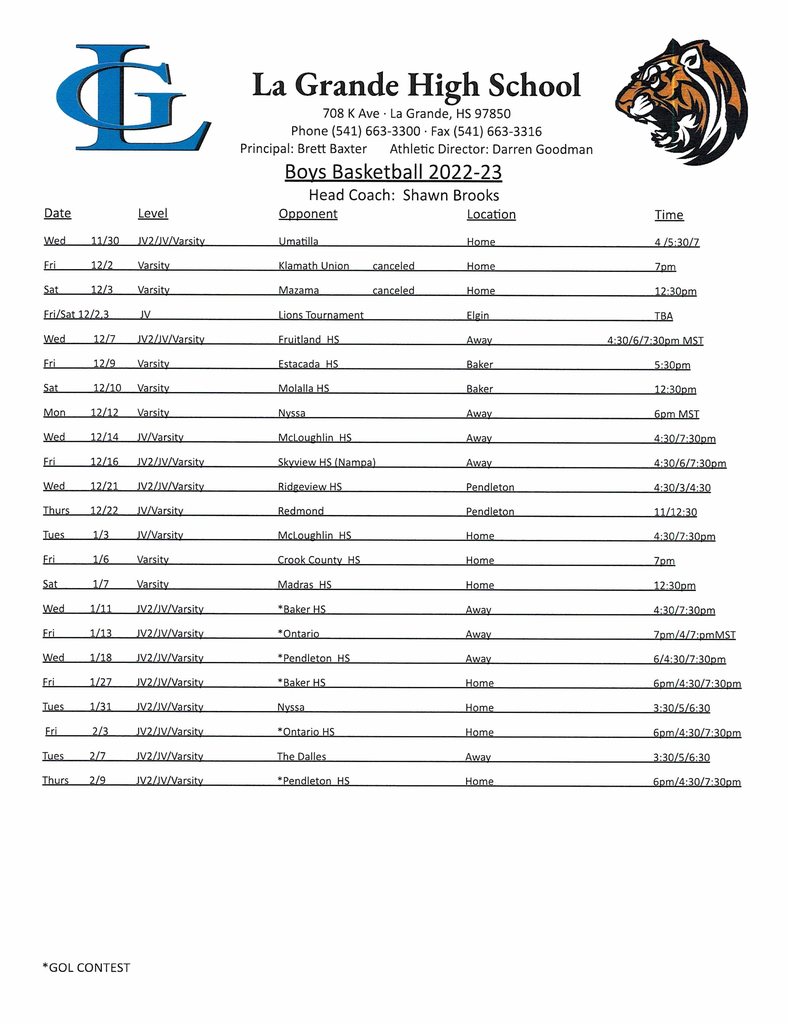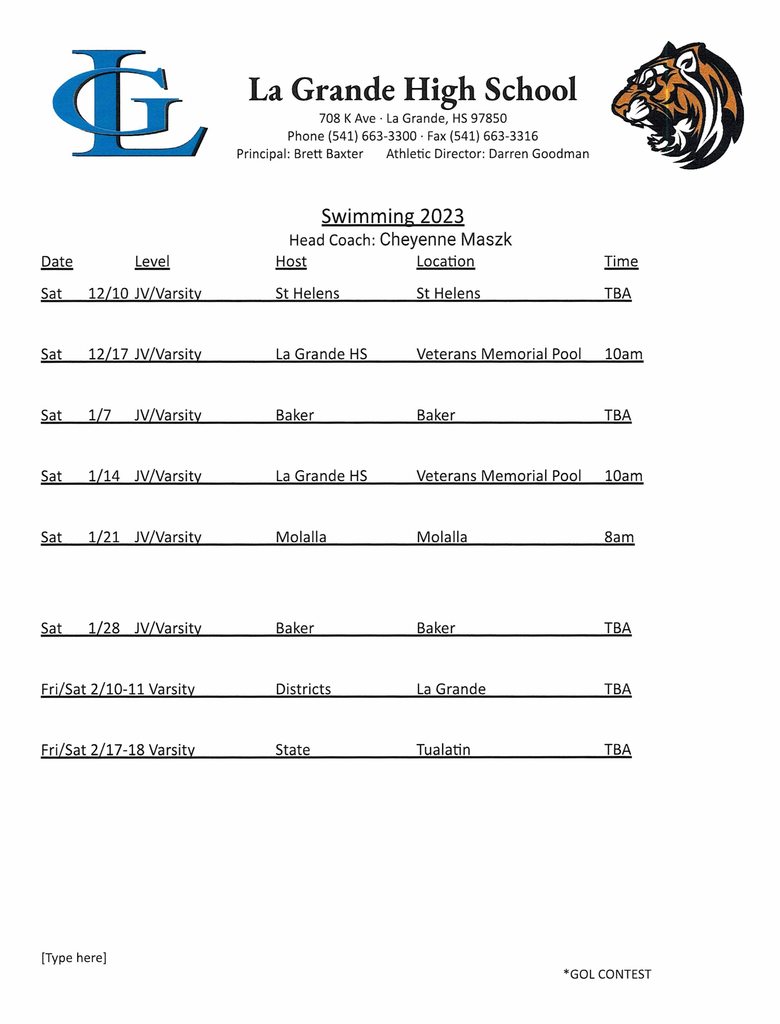 CANCELLED: JV Boys Wrestling at Pendleton has been cancelled due to weather in Pendleton. They will have practice after school.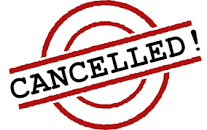 Winter is here! Dress Warmly! Winter weather is here, don't forget to send your child with appropriate clothing for the cold weather. Remember to check your school's lost and found for missing items.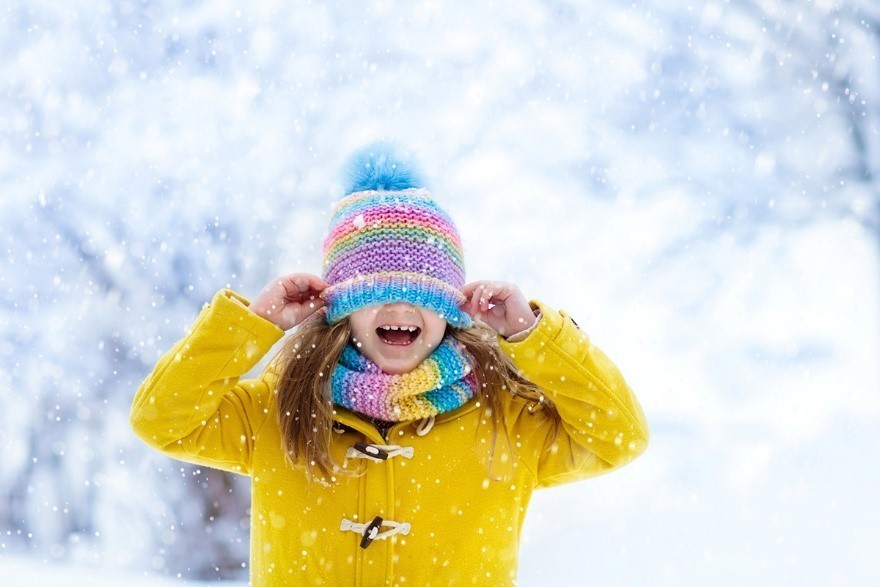 National Special Education Day is December 2nd. This day commemorates the signing of the Individuals with Disabilities Education Act (IDEA) into law in 1975 and celebrates the students, teachers and administration striving to make special education possible for students. Learn more:
https://nationaltoday.com/special-education-day/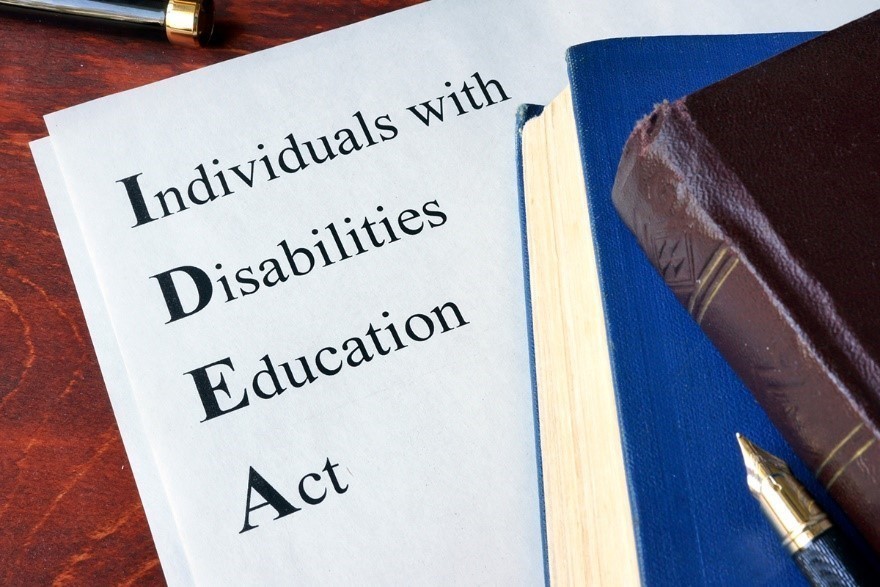 Mid-Columbia Bus Company has new leadership and is seeking the opinion of the parents to improve their service that is provided to your child every day. Your feedback is critical to the new team as this will help them with their long-term efforts to improve our service. Please fill out the attached survey to help them improve their service. It will take less than 5 minutes.
https://docs.google.com/forms/d/e/1FAIpQLSeLooeHVl3n35Xre71J_IPNPNqFRYa0SJjx_k8b8lbkYijBXQ/viewform?vc=0&c=0&w=1&flr=0
Thank you in advance for your valuable insights. Your input will be used to ensure that we continue to meet your needs as your child's school transportation provider. We appreciate your trust in us and look forward to serving you in the future.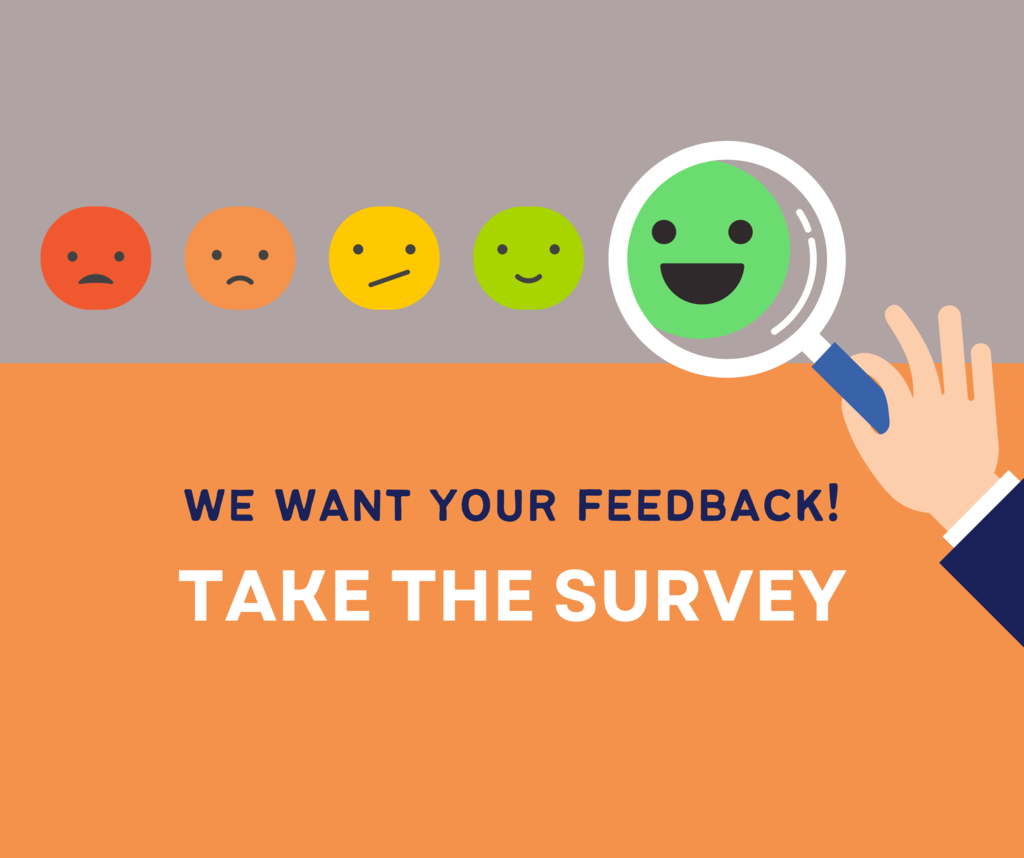 LHS Families, come join LHS FBLA Friday, November 26th, at Lane Farms for their first annual Turkey Trot! The run is a 5k and open to all ages. There will be prizes for different divisions (mens, womens, and children middle school age and under). The Turkey Trot will begin at 9 a.m. Costume contest and prizes as well! To register visit:
https://sites.google.com/view/lgfbla
. Please help spread the word and Happy Thanksgiving!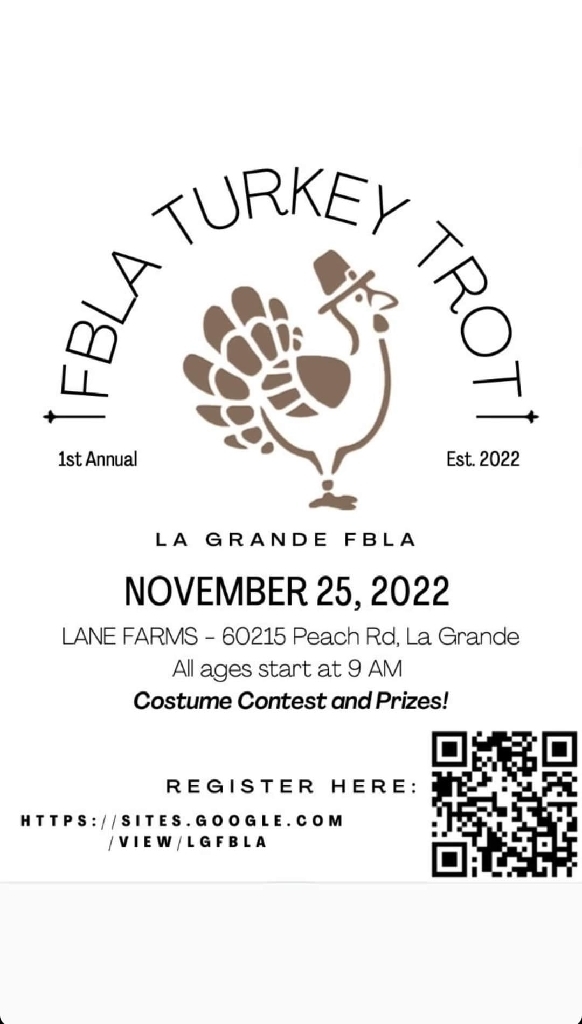 Seniors, get your orders in!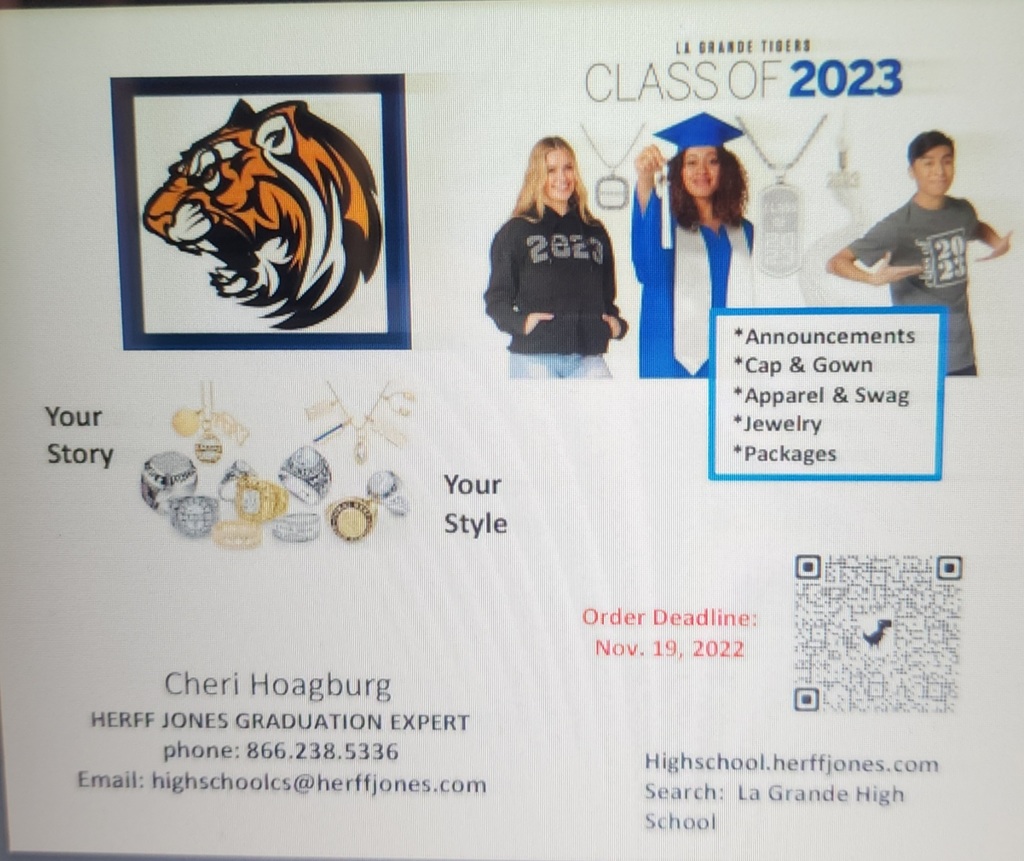 Happy Thanksgiving! The La Grande School District will be closed from Monday, November 21, 2022, to Friday, November 25, 2022. Have a wonderful time. See you back on Monday, November 28, 2022.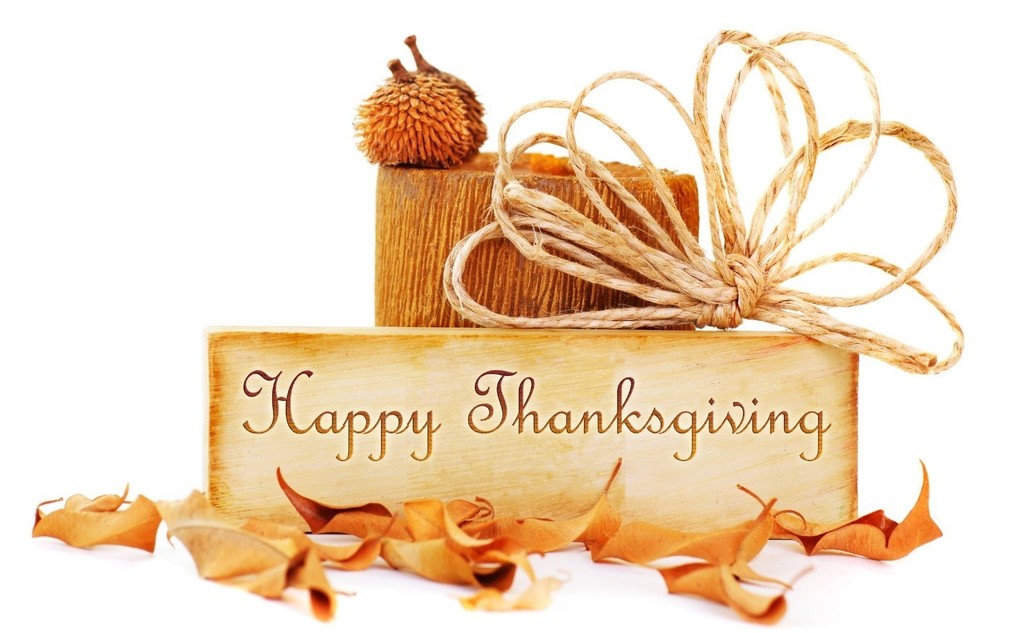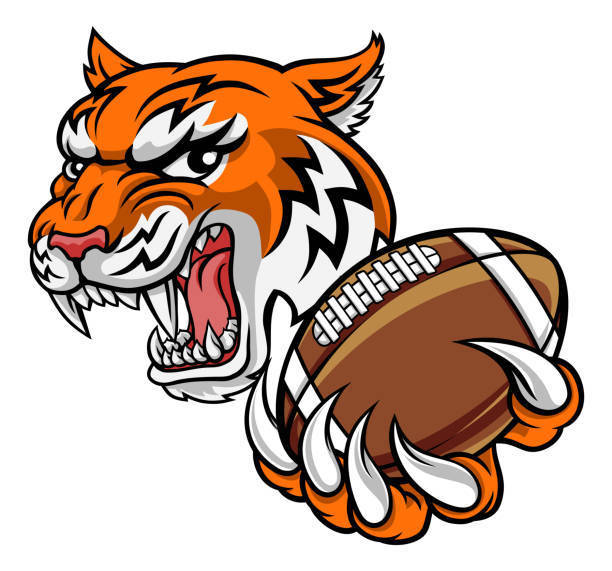 LHS Football in the OSAA 4A Semifinal playoff game Please join the Tiger fan base around the world on Saturday night at 5pm. Our team's game will be played at Sam Barlow High School in Gresham, but the game will also be broadcast on the NFHS Network at the following link:
https://www.osaa.org/media
Tune in and cheer on the Tigers!